What's Working
It's all about collaboration for Comaford
By Brian Schwartz
August 12, 2011
Christine Comaford exemplifies the "serial entrepreneur."
She has a knack for being able to spot key trends and new technologies, and has built and sold five of her own businesses with an average 700 percent return on investment. She also has served as a board director or in-the-trenches adviser to 36 startups.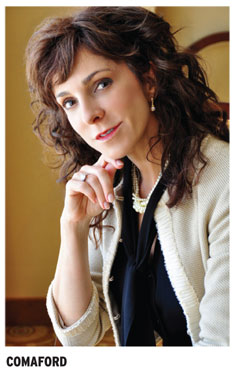 Her first book, "Rules for Renegades: How to Make More Money, Rock Your Career, and Revel in Your Individuality," became a New York Times bestseller and for two days was the bestselling book on all of Amazon.com.
In 2006, Comaford established the executive coaching firm Mighty Ventures LLC, where she and others consult with hundreds of startups, multinational corporations and the intrapreneurs within them to accelerate their business development and growth. You can learn more about what Christine is up to at www.Christine.com.
Q: What was the initial startup cost for Mighty Ventures?
A: $300,000.
Q: How long until you saw positive cash flow?
A: We broke even in 2008.
Q: Did you use a